Green Gecko's Ultimate Island Expedition is an amazing 2 to 14 days of intense island hopping adventure from El Nido to Coron and Coron to El Nido. The expedition is for true explorers who are willing to "rough it" and live without all the comforts of life for a few days. Green Gecko has designed this fantastic island adventure with a backpackers budget in mind, keeping the expedition open and flexible, adjustable to fit everyone's budget. Green Gecko's island adventure starts at only $150 USD (7,800 php) for an amazing 2 day island hopping package. The price includes your tent with a foam mattress (each tent sleeps 2 people), a pillow and bed sheet, , all your meals, a daily complementary cocktail and of course your transportation to El Nido/Coron (a 1760 peso value). So actually it's very cheap when you consider everything that's included. Compare that with our competitors at between 15,500 and 26,000 for a 3 day island adventure and you will see we are less than half the price.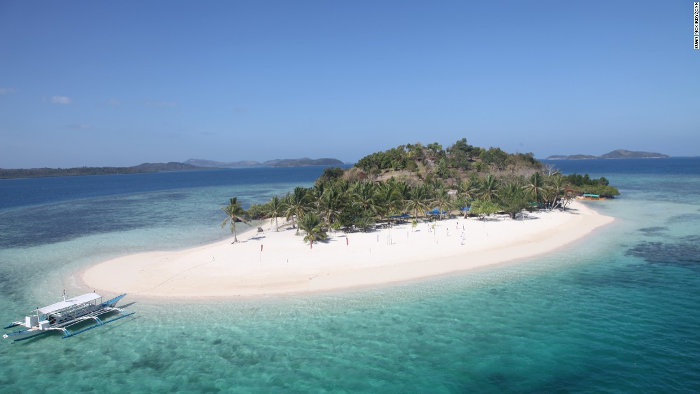 Remember to expect only the unexpected. The wild outdoors also has wild weather , wild animals and wildly annoying insects. As with any true Explorer surviving all the natural elements is part of the expedition experience and it's what makes this an expedition and not a tour. This expedition is not for the faint of heart, the weak of body or soul or the pampered and spoiled. It's designed to give you a unique down to earth, natural island experience not a 5 star luxury tour. If you can hack the elements you will love the elements.
THE BASIC 2 DAY ITINERARY
DAY 1
The day starts in El Nido ( or opposite if leaving from Coron) with an 8am meeting at the van and jeepney terminal. Here we will board a private jeep and drive for approximately 40 min to the small historical town of Sibaltan where our vessel, "The Green Gecko Island Explorer" will be waiting for you. When everyone is present and aboard The Explorer, we set sail to our base camp on Linapacan Island with a few island stops in between. Linapacan Island is listed as the # 1 island with the clearest water in the world. Linapacan Island is situated in the middle of one of the most beautiful island chains in the world and home to 82 amazing and isolated islands in the Philippines Breathtaking beauty right in front of your eyes. As we head to base camp we stop on various islands along the way. After lunchtime (we offer both meat and vegan options are available) we will visit one more island before heading to "Base Camp". Upon reaching our Linapacan base camp, we will set up our tents and get settled, before we head out to explore the beautiful island of Linapacan.
Hiking and exploring the island and it's hidden treasures and doing some kayaking, swimming and snorkeling, spear fishing, caving, wake-boarding or even beach volleyball are all options . For the lazy or the tired, maybe just chilling out in one of our beach hammocks or sun tanning on the beach will tickle your fancy.
At 6 pm hopefully we are all back to clean up and have an amazing dinner , again both meat and vegetarian meals are available. After dinner we will sit around the open fire (sometimes it's just to hot for a fire) and socialize maybe playing various card or drinking games, strumming acoustic guitars, ukulele or even playing bongo drums and singing along. Green Gecko is all about the ambiance, having fun together and making new friends. Socializing and jamming or just relaxing on the beach, always brings a beautiful end to a great day.
DAY 2
Day 2 starts with a nice hardy breakfast of Bacon and Eggs, hash browns and toast or a vegetarian omelette. Coffee and tea are also included as well as unlimited drinking water. After breakfast we will board The "Green Gecko Island Explorer" which will enable us to continue our expedition to the tiniest nooks, hidden bays or secluded sandbars. Today we will visit some of the top islands in the Philippines, if not the world.
As usual, lunch will be eaten on a beautiful secluded beach in the middle of the Linapacan Island chain.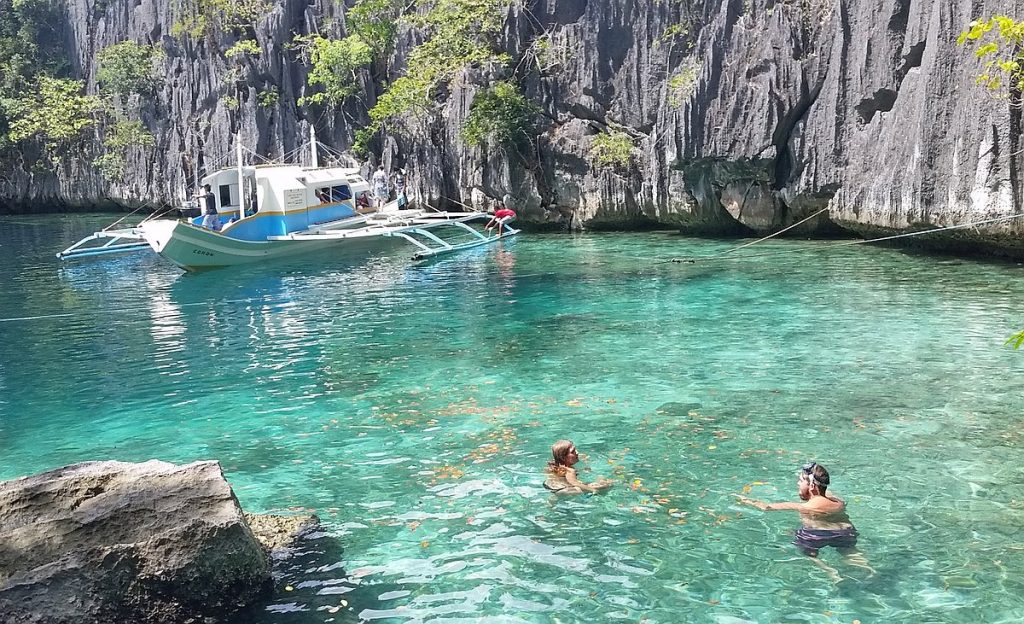 Due to wind and water conditions the islands we visit on this tour are subject to change without notice and include any combination of the following: Malacapua, Bulog Dos , Waling Waling, Takling , Cobra, Cagdanao and Kala-Kala islands just to name a few. Here you will find beautifully isolated white sandy beaches, amazing coral and vibrantly colorful fish, there is even some caves and waterfalls all for you to explore. Our guides will also teach you some local culture and traditions and even some basic jungle survival skills.
By mid afternoon We head to our final destination either the Port of Coron or Sibaltan (El Nido) with a planned arrival of 4 to 5 pm. These arrival times may vary based on weather conditions.
For others who didn't have enough of the Island Experience, extending your stay at Green Gecko's Base camp is simple and affordable. The basic price of 1250 pesos per day includes your tent and 3 delicious home cooked meals plus free coffee, tea and water and a complimentary cocktail. Additional island tours are available every day and there is a set discounted group price for all the different tours.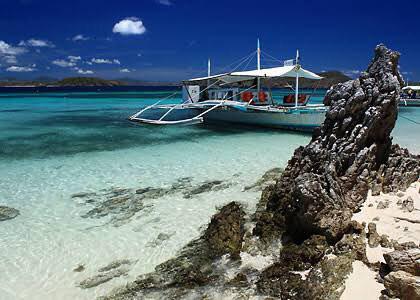 DAY 3 and Onward
Wake up and smell the coffee you've been left behind by the "Island Explorer" to continue your ultimate island adventure. No worries the boat is back every other day to pick you up. Please make sure you prearrange your base camp departure to avoid delays.
Ahhh so fresh and invigorating the winds and the waters. A great break for any weary traveler. Chill out as long as you want remember it's only 1250 pesos a day to totally detoxify yourself from all the stress's of life / social media., with some of the whitest sands and clearest waters in the world. Feel free to do more of everything you enjoy, island hopping exploring, snorkeling or diving, kayaking or wake boarding , spear fishing, caving or whatever you desire.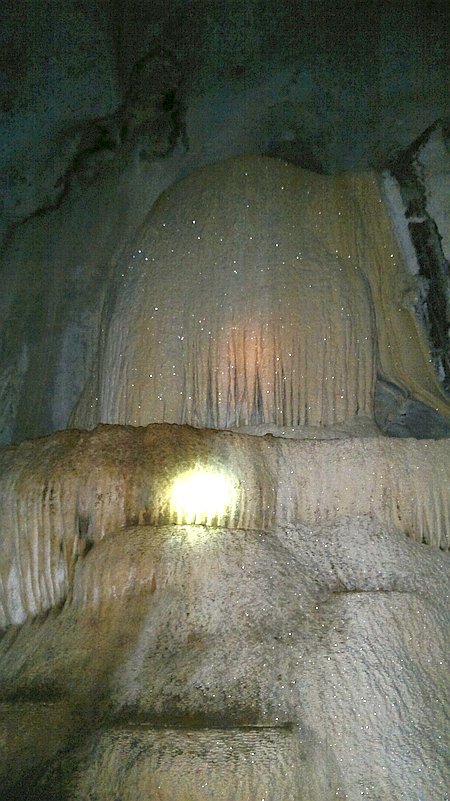 The basic price of 1250 pesos per day includes your tent and 3 delicious meals and free coffee tea and if for example you want to go spear fishing or kayaking for 4 hours just add on 500 peso for the rental. It works out so much cheaper than the other expedition operators, you will save so much money with Green Gecko.