For information about the ferry going from Manila to Coron and visa versa, please read the following:
My name is Brandon Henderson and my wife runs a few businesses in Coron mainly Travel and Tours, Diving and Hostels or Home stays. The ferry is a large steel cargo vessel with the top deck converted into a passenger area with beds, a small store and a sitting area. The ferry going Coron to Manila travels 3 times a week, Monday 2:30pm, Thursday 2:30pm and Saturday 6:00pm. From Manila to Coron schedule is every Tuesday 8pm , Thursday 4pm and Saturday 6pm. The trip is 16 to 17 hours including meals and a sleeper bed The price is 1500p for regular or 1700p for air-con. Air con is usually not required as you can get quite cold at nights. Frequently the boat is fully booked so making a reservation in advance is highly recommended and paying the full amount 3 days before departure in order to have the tickets issued is also advised.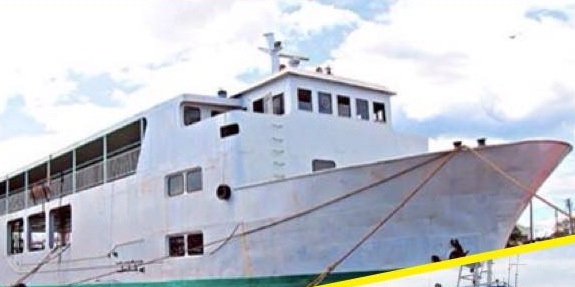 We require a 500 peso ($10 usd) non-refundable deposit per ticket paid to my paypal account brandonnew@mail.com (please note that's mail.com and not gmail.com) or sent via Wester Union. After the payment is made you are required to send your full travel itinerary, names , dates, destinations, age and nationality and we will make the required reservations. The reservation is only valid until 48 hours before departure at which time ticketing must occur as the reservation is no longer Full payment is required before ticketing. Upon arrival in Coron you will be required to meet with myself or one of my assistants or should the ticket be from Manila to Coron you will receive your ticket at check-in time at the port in Manila. We are in no way liable for the loss of a reservation due to late payment. We would like to apologize but since we get 100's of emails every day regarding the ferry and many questions, we try to give all the required information on this email Should you have any other questions that are not answered here, the 500 peso deposit per ticket will have to be made first. Please understand that this is an online ticket and not a travel agency the same as with other online bookings. Once the deposit have been made and your personal Itinerary has been sent to us via email your questions may be answered and your reservation confirmed.
Furthermore if you are interested in doing some diving or tours in Coron, please read the following We offer the best diving deal in Coron. 3 fun dives on a private boat
(max of 6 divers from our hostels and personal clients) for 3400 peso the best in the city. Compare that to the other companies and you get a large shared boat with many other divers for 3,800 pesos Come talk to the people who have dived with us or read our reviews on Hostelworld or in the dive review log. The all say "AWESOME"
Also for the most famous island hopping tour in all the Philippines, " The Ultimate Tour ", we avoid the heavy crowds by doing the tour in the opposite direction and going into Kayangan Lake at lunchtime when everyone is on the beach eating.
Also if you're interested in renting a dorm room with fellow backpackers and a free rum happy half hour, or even a private room please let me know.  We own 3 Hostels with 73 beds total in Coron, The Divers Den and The Flat Hostels are just 2 of the names. We can even arrange tickets for you from El Nido to Coron.  If you participate in  a few things with us together we will save you at least 200 pesos up to 400 pesos. To book one of our hostels or ask further questions please don't hesitate to contact me via email brandnewhen@gmail.com. If you want to book the ticket send the money and then after the money is sent  follow up with an email confirming the exact name, age, nationality and date for the ticket and remember we can also do both the EL NIDO TO CORON ticket as well as the Coron to Manila tickets for you.
Cheers and Happy Travels.
Joy and Brandon